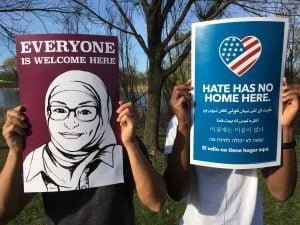 Matt Volunteers at a lot of community events for notable causes. He thinks it is very important to make a valuable commitment to helping those who are not as fortunate in hopes that they would one day do the same to help you.
Matt would like to
Help End Homelessness
Matt volunteers weekly at a homeless shelter early in the morning cleaning up from the night before and preparing the area for an ever growing amount of homeless. Without Matt, the shelter workers, tired after a long night of serving those in need, would have to work even harder to clean up and wash down the shelter for the next night. Matt also has helped lobby for legislation to help aid those in need.
This Experience has taught me to be grateful for all I have and thankful for even the littlest gesture of kindness. A little thanks goes a long way
Make Everyone Feel Loved
Matt Volunteered at  Saint Joseph Home for the Elderly on a weekly basis. He would spend time with a group of residents and engage with them through activities, games, or socializing.
There is so much to learn from our elders, a resource that generally goes untapped. They have a broad range of experience and have learned a lot about, life, others, and the world. Through socializing with the elders, I have been able to broaden my understanding of the complex world we live in.
Provide Opportunity to Those with None
Matt Currently assists at the Viator House of Hospitality, working to help displaced refugees get on their feet in the United States
I have learned humility and understanding working with people who have fled everyone they know and everything they have to try and help their families find a better life. I am incredibly fortunate to love in a place where I can be free to help those in need.